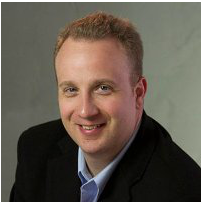 Jason Bentley- President of DC Permit Solutions
EMAIL:
Jason@dcpermitsolutions.com
Jason Bio-
With 16 years of experience in permit expediting I have a passion for helping grow and improve the community I live in. As a native of the DC metro area growing up in Fairfax Virginia and graduating from W.T. Woodson its important to me to see my home town continue to grow and thrive. I have chosen to raise my family and open my company here focusing on DC for several reasons. First, I'm invested in the fabric of this community and have a stake in making sure that it continues to stay at the for front of being number 1 in Green Building development. Secondly, I have seen the frustration from Builders, Developers and Home Owners trying to Navigate the complex process of permitting in DC and the historic districts. With the multiple steps and agencies involved along with the constant changes being made to the permitting side I want to do my part to continue to see this town continue to improve and grow. Third, DC is an amazing town full of rich history, lots of politics and a diverse culture that bring many different view points and beautiful architect for visitors around the world to come and visit everyday. I love being a part of this fast pace continued change to our community.
Along with the work we do for habitat our family has a 501c3 "Life is Grand" which raises money every year for John Hopkins Pediatric Urology. I also enjoy mentoring at a local elementary school and working on projects with local food banks to give back to those who are less fortunate in the DC area.
Call us at 703-300-0747

Mail: DC Permit Solutions
11654 Plaza America Drive #877
Reston, VA 20190